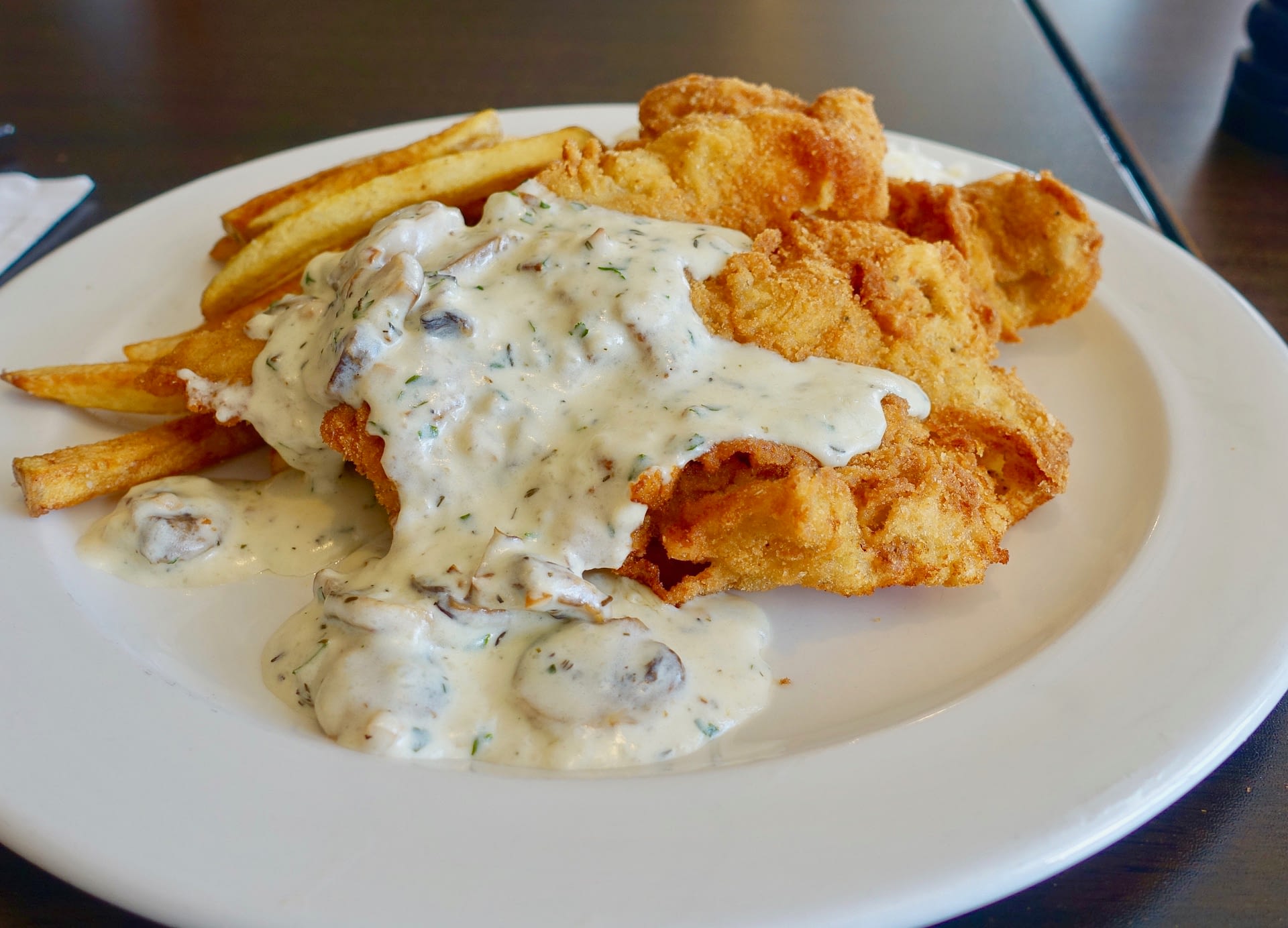 The Jager Schnitzel and the Radeberger Pilsner
Austrian-inspired cuisine and German-brewed beer combine for a delightful European venture
At the Telegraph Tap House, we figure spring is the perfect time for to take a stroll through the cobblestone streets of northern Europe, so grab that cutlery, a napkin or two, and join us for a cross-cultural menu for the month of May! 
Austria may be an ocean away, but that doesn't mean we can't borrow one of their classic schnitzel recipes to properly welcome in spring. For the perfect pairing, we ventured north for a German-brewed pilsner that's nearly 150 years old from Radeberg, Germany.
The 'schnitzel'
Everyone's heard of schnitzel, but we still seem to get quite a few questions about what, exactly, it is. A schnitzel is tenderized meat (chicken, beef, pork, etc.) that's breaded or coated in flour, beaten eggs and breadcrumbs and then fried in oil or fat. There are many variants of schnitzels around the world, but the Austrian Jager (Hunter) Schnitzel, which we're serving this month, is served with a creamy mushroom sauce that we love. But, because we just can't leave well enough alone, we've put our very own spin on the Jager Schnitzel's famous mushroom sauce that will have you yodeling.
The Jager Schnitzel served with sauerkraut and home-cut fries
A subtle twist on the classic, we serve a white wine reduced, creamy mushroom sauce on top of a juicy, breaded pork cutlet. Surrounding it are fresh home-cut fries and to round the dish off, we serve a scoop of fresh, crisp sauerkraut which helps to balance out the richness of the fried meat and earthiness of the mushroom sauce.
Radeberger Pilsner
With such a heavy dish, something bright and crisp is in order for a drink. Brewed exclusively in Radeberg, Germany, this recipe over a century old. This pilsner is light, crisp and refreshing – and the perfect pairing for such a rich meal as the Jager Schnitzel.
Connect Local
The Telegraph Tap House is committed to providing locally-sourced (from farm to table) fresh ingredients and world-class beers. We offer our patrons a cross-cultural cuisine and love to share the story of each dish, and of each beer, to better understand what makes each item so good to try!
Connect local, with The Telegraph Tap House
Cheers!